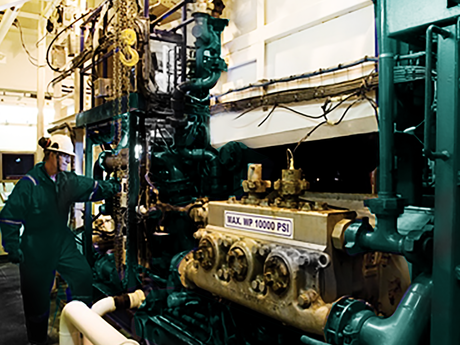 L777783-00
XtremeSet
The Baker Hughes XtremeSet System provides easily mixable slurries at surface and HTHP downhole conditions while additionally offering free water control. XtremeSet is used for cement slurry applications at temperatures above 250°F.
Get assured zonal isolation in your extreme high-pressure/high-temperature (HP/HT) wells with the XtremeSet™ cementing system from Baker Hughes.

XtremeSet cement slurries are part of the Set for Life™ family of cement systems, which are designed to isolate and protect the targeted zone for the life of your well. XtremeSet slurries can be blended with other systems in the family to help ensure long-term zonal isolation.

Our application specialists realize that a single slurry does not fit all applications. That's why we work with you to develop XtremeSet slurries customized to the needs of each of your wells.
Features and Benefits
• Improves long-term zonal isolation under high induced wellbore stress conditions
• Provides fit-for-purpose designs for specific applications
• Real-time well conditions determine final slurry composition
• Compatible with virtually all API and ASTM cements and most Baker Hughes cement additives
Applications
•High-pressure/high-temperature wells