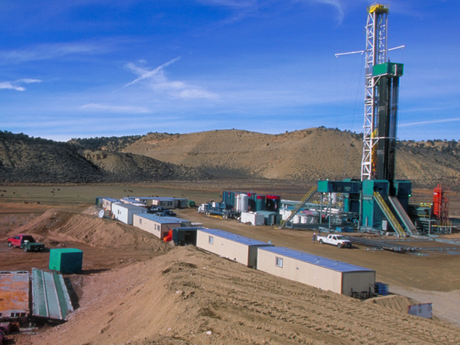 L777782-00
DuraSet Flexible Elastic Cement System
This award-winning flexible elastic cement system specifically designed to provide improved tensile strength and elastic properties while exhibiting enhanced mechanical properties.
The DuraSet™ flexible cementing system from Baker Hughes provides superior tensile strength and elastic properties while isolating targeted sections of your well. Designed with specific additive combinations, the DuraSet system delivers improved flexural and tensile strength, elastic properties, and fracture toughness of the cement bond during your high-pressure hydraulic fracturing operations.

The DuraSet cementing system was developed with high design flexibility to take elastic cement systems out of the lab and into the real world. DuraSet cement slurries are part of the Set for Life™ family of cement systems, which are designed to isolate and protect your targeted zone for the life of the well. These slurries can be confidently blended with other Set for Life systems to deliver assured long-term zonal isolation for your specific well challenges.
Features and Benefits
• Enhances tensile and flexural strength and improves long-term zonal isolation
•Improves durability during pressure and thermal cycles
• Fit-for-purpose designs for specific applications
•Good mechanical properties at low densities
•Good reliability for multilateral junctions where cement is exposed to high mechanical stress
• Real-time well conditions determine the final slurry composition
• Compatible with virtually all API and ASTM cements and most BH cement additives
Applications
• Critical primary cementing operations
• Fields with a history of sustained annular pressure
•Wells exposed to high-pressure fracturing operations
•Multilateral wellbore junctions