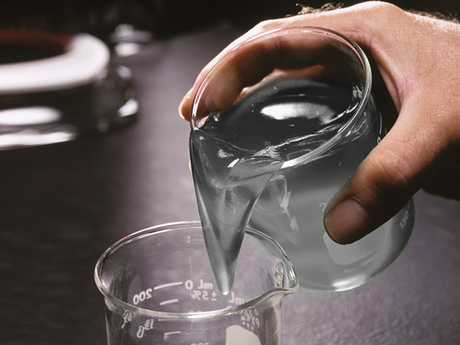 AQSTR
AquaStar
Viscoelastic surfactant VES fluid for fresh and salt water. Environmentally-preferred because of its content and ease of reuse and recycling water, which minimizes impact on fresh water sources. This system eliminates the need for additives such as flowback surfactants and friction reducers.
Your price
Contact us for pricing
This family of polymer-free, surfactant-gelled, water-based fracturing fluid systems provide the viscosity required for effective proppant transport—with minimal risk of damage to your formation and proppant pack. And thanks to their content and ease of recycling, AquaStar fluids are environmentally favorable with a minimal impact on fresh water sources.
Features and Benefits
• Contains no polymers
• Maximizes proppant pack conductivity and formation permeability
• Reduces surface tension
• Eliminates the need for a breaker, except in dry gas wells
• Fluid returns may be recyclable in subsequent fracture operations
• Reduces fresh water usage
• Simplifies water management
• Develops full viscosity rapidly
• Improves proppant transport through surface equipment
• Compatible with most mix waters, including produced water and flowback water
• Facilitates water management and reduces associated costs
• Qualified member of the SmartCare family of environmentally responsible solutions
• Minimizes environmental impact without sacrificing performance
• Increases transparency of chemical composition to stakeholders
• Improves research and development efforts to proactively expand the Baker Hughes portfolio of environmentally responsible products