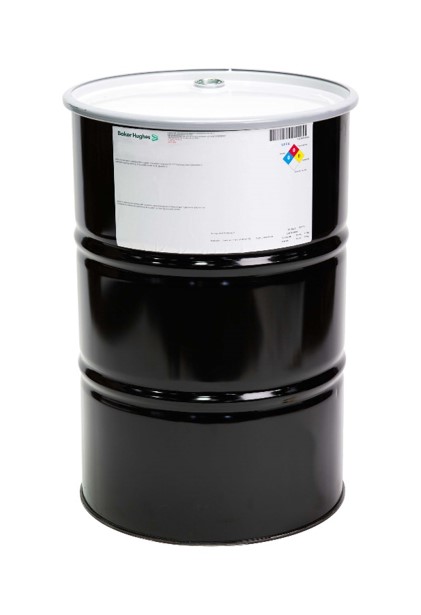 L88838-10
Baker Hughes Resin Part A
$11,174.00
per 55 (US) Gal Drum
The BH Resin system is an epoxy resin formulation with controllable and predictable pump and set times over a wide range of temperatures and with customizable density and viscosity.
Your price
$11,174.00
per 55 (US) Gal Drum
Quantity
Lead time of 4-6 weeks
Shipping may impact lead time
Component of Liquid Bridge Plug Resin System. BH Resin is a exothermic reaction resin designed to provide the best, impermeable seal for small, micro leaks of gas through and around cement plugs and packers. Formulated for temperatures ranging from 55o F to 300o F.

BH Resin Part A is a special epoxy resin tailored for oil well applications. It is a
clear liquid composed of a proprietaty mixture of epoxy and epoxy diluent. Its
viscosity has been lowered to provide easy mixing and placement. BH Resin Part A can be mixed with various weighting agents as well as multiple activators depending upon required density and temperature applications.
Features and Benefits
• Provides an impermeable seal
• Resistant to acid attack
• Low initial viscosity
• Can penetrate to seal micro-cracks and other small leak paths
• Controllable set times up to 300?F and variable density from 7.5 to 19 ppg
• Can be formulated for a range of well applications