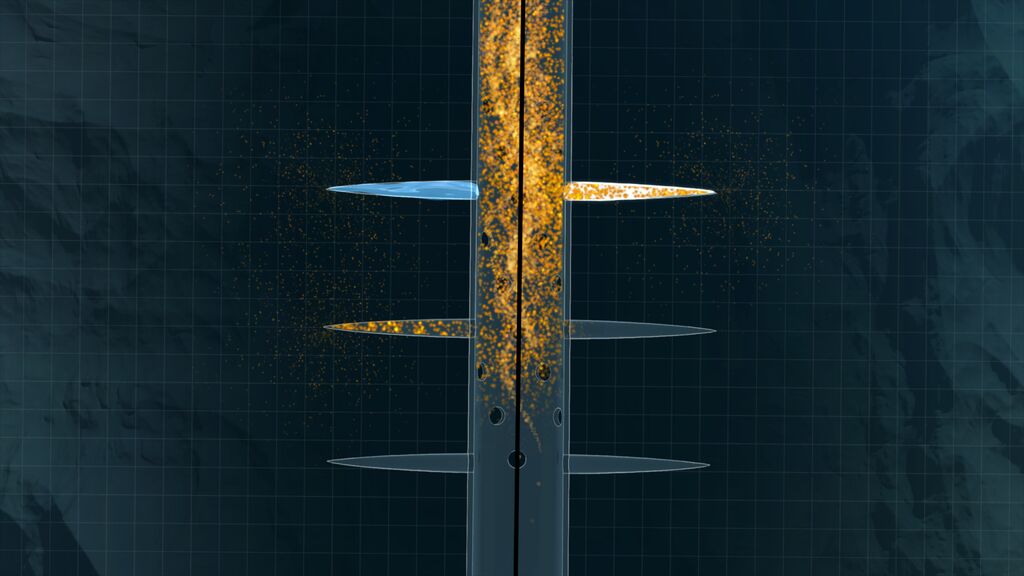 L398654-00
Sandstone Divert™
Enhanced diversion for sandstone formation. Non-damaging to the formation, eliminates risks of polymer damage, longer fluid stability, more tolerant to iron contamination than conventional VES, breaks in the presence of hydrocarbons, simple mixing procedure, no additional equipment or personnel requirements, less HSE risk compared to pumping foam, cost effective.
Your price
Contact us for pricing
The SandStoneDivert™ viscoelastic surfactant diverter system maintains viscosity up to 4 times as long as conventional systems, and features a surfactant-based gelling agent to enable enhanced acid stimulation treatments—without extra equipment requirements. After treatments are completed, the system's viscosity can be reduced through exposure to high temperature, dilution in water, or contact with hydrocarbon liquids such as oil or solvent for easy cleanup and flowback. An internal breaker can also be used, if desired.
Features and Benefits
• High temperature stability
• Offers reliable performance in bottomhole temperatures up to 300ºF
• Viscous surfactant-based gel
• Provides effective diversion in sandstone acidizing
• Maintains gel stability, even at elevated temperatures
• Develops robust viscous gel in presence of iron contamination and in additives, including alcohols
• Surfactant-based systems
• Eliminate risk of polymer damage to the formation
• Break post-treatment when in contact with oil, water, or high temperatures
Applications
•Liquid Diverter for Sandstone Formation