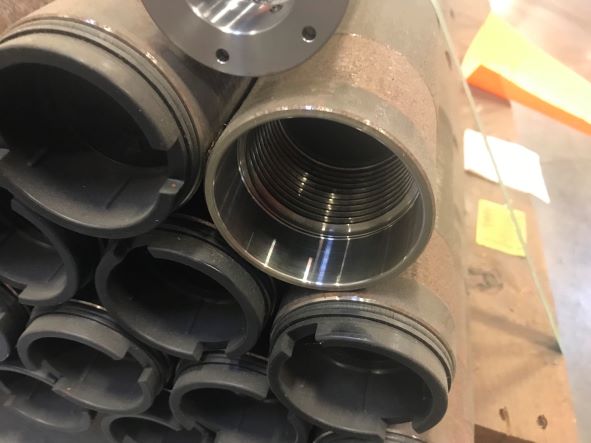 Plug and Perf Gun Kit Size 3 1/8
Industry standard expendable hollow carrier gun kit. Currently in stock at a discounted price! 3-1/8" OD X 24" OAL, 6 SPF 60 degree phased, 6 shot.

Baker Hughes Gun System
The BHGS is an Expendable Hollow Carrier (EHC) Tubing Conveyed Perforating (TCP) gun used in cased-hole applications to establish flow from the formation into the wellbore through perforations. The perforations are generated by shaped charges contained in the perforating guns.