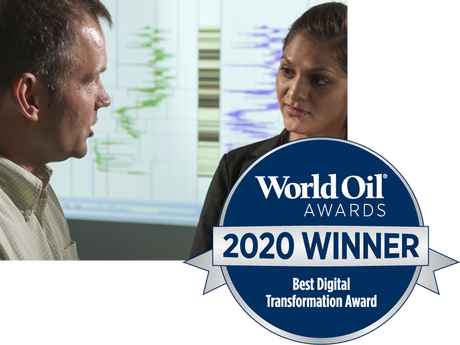 iTrakWHS
i-Trak™ Automation Service - Wellbore Hydraulics Service
The i-Trak™ Wellbore Hydraulics service applications is focused on protecting the wellbore from pressure or flow related impacts. Using the Jewel Suite Drilling Engineering software with real time data feeds, including mud properties it provides ECD/ESD, trip speed limit, Torque and Drag and flow-in/out calculations in real time. If connected with a rig control system such as NOVOS, it is capable to control trip speed limits
Your price
Contact us for pricing
Improve your drilling performance, wellbore quality, and trajectory with i-Trak™ drilling automation services from Baker Hughes. By integrating and automating your drilling systems, the i-Trak services improve the safety, speed, and economics of your drilling operations by moving your personnel from the wellsite to remote operating centers.
You get improved drilling performance, wellbore quality, and trajectory with services that aggregate real-time surface and downhole data. Further risk reductions and time savings are achieved by implementing hybrid physics-based and data-driven models with automated, standardized operating procedures and checklists.
i-Trak drilling automation services deliver in three critical areas:
•Providing fully closed-loop, automated trajectory drilling from Baker Hughes rotary steerable tools
•Delivering automated reservoir navigation services for increased recovery
•Analyzing wellbore hydraulics and static loads
•Tracking drilling dynamics in real time
Our services offer you two types of automated control. An "advisory mode" recommends actions or parameters that must be approved by the driller. A "closed-loop mode" automatically downlinks parameter changes and instructions to the downhole tools. While these systems are automated, the driller stays in the loop and can start or stop the system at any time.
Automation of your drilling systems is critical in today's competitive and complex drilling environment. i-Trak drilling automation services help you achieve safe, efficient, and predictable drilling performance every time, while reducing your operational risks and well delivery costs.
Features and Benefits
• i-Trak Wellbore Hydraulics Tripping Advisor
• Calculates the tripping speed limitations based on real-time data and continuously run updates to prevent swab/surge events (NPT). Improved capabilities for visualization and real-time data usage helps to minimize ILT during tripping
• i-Trak Automated Torque & Drag
• Continuously and automatically sample pick-up, rotating-off-bottom, slack-off and break-over weights & torque for trend monitoring and comparison to theoretical parameters delivers early alarms for increasing friction and overpull
• i-Trak Borehole Pressure
• ECD and ESD monitoring are automatically plotting the calculated data in real-time along with the theoretical data. Includes OnTrak™ pressure while drilling calibration.
• Theoretical data are consciously being calculated based on the hydraulic model and automatically incorporates AFM data if available
• i-Trak Hole Cleaning Advisor
• Continuously monitors and calculates the theoretical deposition and erosion of cutting beds in real-time. Data are visualized on illustrative curtain section view of wellbore. Delivers continuously advises for surface flowrate in order to minimize risk of stuck pipe.
• Will be expanded to include hole cleaning advisor by the end of 2020