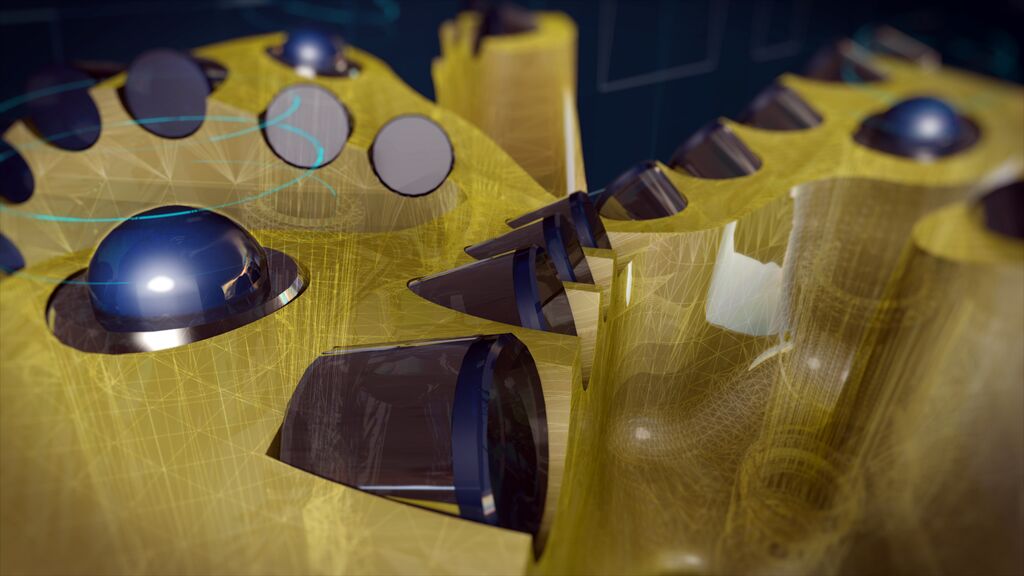 TAADB
TerrAdapt Adaptive Drill Bit
The TerrAdapt™ Adaptive drill bits are designed to adapt to different hole conditions such as rock strength changes, or encountering stringers that are a limitation with yesterday's PDC Technology; the TerrAdapt™ drill bit solves those issues; it is the first and only smart bit that can adjust depth of cut control downhole, in real-time to optimize efficiency for those loading conditions.
Your price
Contact us for pricing
If you're using conventional bits to drill through interbedded formations, stick-slip is costing you in terms of tool failures and slow rate of penetration (ROP).
It's because conventional "dumb" bit designs have a fixed depth-of-cut (DOC) control setting that's optimized for only a single formation. While the bit might drill smoothly in some areas, its DOC can become too aggressive as it transitions into other areas, leading to stick-slip and impact damage. Staying in a conservative, low-ROP operating window should be your last resort instead of your best option.
The TerrAdapt™ drill bit adapts to the changing formations, adjusting DOC control to manage its own aggressiveness and mitigate-stick slip with no interaction from the surface. It also absorbs shocks and helps prevent damage to the bit and botton hole assembly (BHA). The result: longer tool life and faster, more consistent ROP.
Don't ask a "dumb" bit to work harder. Choose a bit that works smarter. Contact your Baker Hughes representative today to explore the possibilities.
Features and Benefits
•Mitigate stick-slip
•Real-time depth of cut control
•Eliminate surface intervention
•Optimize bit response
•Reduce bit-reamer matching issues
Applications
•Mitigate stick-slip
•Real-time depth of cut control
•Eliminate surface intervention
•Optimize bit response
•Reduce bit-reamer matching issues