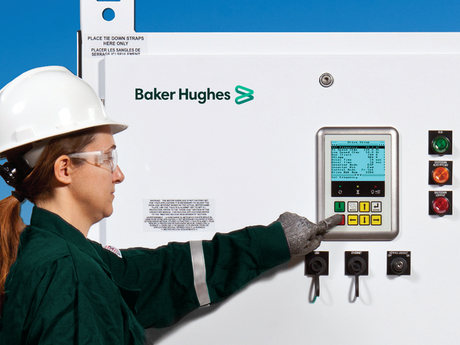 MaxRate gas mitigation software
MaxRate™ gas mitigation software
Improve your production and electrical submersible pumping (ESP) system reliability with the MaxRate™ gas mitigation software from Baker Hughes. By automatically adjusting the downhole system to mitigate gas locking and pump off conditions, the software lets you run ESPs in wells that were previously off limits.
Your price
Contact us for pricing
Minimize production slowdowns with intelligent solutions The MaxRate gas mitigation software is designed for intelligent production optimization in your high gas environments. As an integral part of the Electrospeed Advantage™ variable speed drive (VSD), the software mitigates production interference due to high gas content by automatically purging accumulated gas and adjusting set points to the optimal production level. Whether you have to manage production in wells with rapidly changing parameters or frequent slugging, the MaxRate gas mitigation software minimizes deferred production by riding through 100% free gas slugs.
Features and Benefits
•Stabilize ESP systems in unstable wells prone to gas slugging
•Automatically purge gas and adjust system set point for maximum flow
•Maximize production while safely extending ESP run life
Applications
•ESP wells with High Gas Application
•Horizontally completed wells
•Unconventional plays
Popular resources