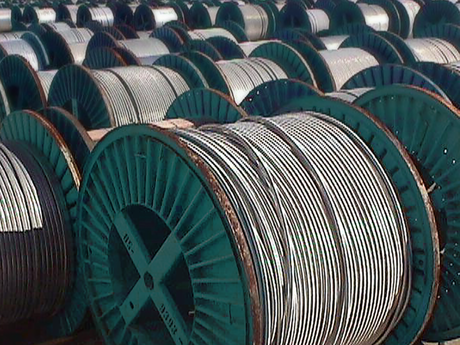 CESP
Centriline ESP Power Cables
Delivering reliable power to ESP systems in the harshest downhole environments
Centriline® FLUORO BARRIER™ CEB Cables are designed to operate over a broad temperature range. The FLUORO BARRIER materials are specifically selected to complement the well conditions for each applications. The 300°F (149°C) and the 400°F (204°C) products use a patended high modulus, oil resistant, breathable EPDM insulation with proven electrical properties formulated for harsh conditions. Galvanized steel armor provides an overall protection to the cables.
Centriline® Duralead® CEL cable is designed to operate at temperatures up to 500°F (260°C). The insulations is a specially compounded, oil resistant EPDM rubber with proven electrical properties. Over the insulation, a fatigue and corrosive resistant lead sheath is used that is impervious to chemical and gas migration. The lead sheath barrier prevents decompression and is ideal for wells that have hot and gassy conditions. A bedding tape is used to protect the lead sheath during application of the armor. CEL can be provided with special armors as required by different well conditions.
Centriline® CPN cable is designed for a maximum operating temperature of 280°F (138°C). The insulation is the best grade of polypropylene for downhole applications. Our specially formulated nitrile rubber jacket provides added physical protection, reducing the possibility of damage due to gas, head, and pressure. The CPN design is available in a flat configuration for wells with marginal clearance. Galvanized steel armor provides overall protection to the cable.
Features and Benefits
• Highest mechanical and electrical integrity in the industry, proven in reliability data of Baker Hughes cable versus competitors
• Hundreds of years of combined experience in the cable engineering and manufacturing team, ensuring we continue to meet the rugged requirements of elevated temperature and gas applications
• THE standard to which all competitors compare themselves
• Reduced cost of ownership due to high reliability, survivability and usability
• The extreme mechanical and electrical factory acceptance testing to which our product must pass before it leaves the cable plant, exceeding API standards
• Superior quality of materials and processes used in manufacturing
• Best in the industry ESP power cable for every application
• Mitigates mechanical damage, corrosion and decompression
• 40 years of cable manufacturing and engineering experience in Claremore, Oklahoma
Popular resources