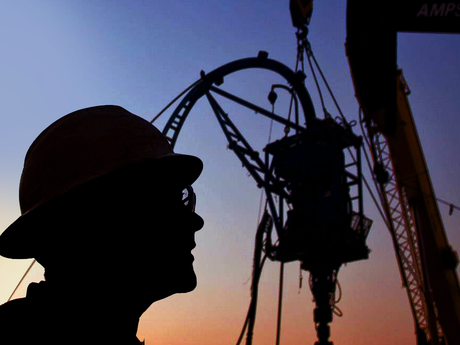 L602267
SandVac/WellVac Solutions
The Baker Hughes Sand-Vac, Well-Vac, and Tele-Vac™ solutions use concentric coiled tubing (CCT) combined with a proprietary downhole switchable jet pump to remove solids and liquids from ultralow-pressure wellbores that are not treatable with standard circulating methods.
When standard circulation methods aren't sufficient to clean your ultralow-pressure wellbores, count on Sand-Vac™ and Well-Vac™ solutions from Baker Hughes. Using a combination of concentric coiled tubing (CCT) and a proprietary downhole switchable jet pump, these solutions effectively remove solids and liquids from your wells, without the need for nitrogen.

The systems operate by pumping liquid down the inner coiled tubing string and through the jet pump nozzle. This creates a localized pressure drop that essentially vacuums wellbore fluids and entrained solids from the reservoir. These cleanout systems isolate the fluids from your reservoir and allow continuous returns. And by avoiding the need to store nitrogen, these solutions provide significant benefits for cleanout operations that have issues related to supply, logistics, or platform deck space.

Used in extended-length producing intervals, these systems handle crossflow or thief-zone challenges that hamper conventional circulation cleanouts. The tools also incorporate optional built-in pressure and temperature memory gauges to collect accurate downhole data.

The Well-Vac mode increases the localized pressure drawdown to vacuum wellbore fluids, drilling mud, stimulation fluids, and other liquids from the reservoir.

In Sand-Vac and Well-Vac mode, the combined return flow enters the jet pump diffuser and recovers pressure from the nozzle to drive the return fluids to the surface via the CCT annulus.

A high-pressure jetting mode diverts all circulated flow through high-pressure nozzles to break and loosen consolidated sand bridges or place stimulation fluids. In this mode, no flow is routed to the jet-pump and no returns are taken to surface.
Features and Benefits
• Saves time and trips through multiple operating modes
• Removes sand and solids in a single run
• Vacuums drilling mud, stimulation fluids, and other reservoir fluids and enables production inflow profiling
• Passes through hard sand bridges and enables effective stimulation fluids placement
• Optimizes time on location by providing accurate job design, simulation, tool setup, and safe operating guidelines
• Eliminates the need for nitrogen, reducing logistical issues and reducing costs
• Offers simultaneous logging operations when used with TeleVac solution
• Extends access to multilateral wells when used with LEGS tool
Applications
• Ultra-low-pressure reservoirs
• Well cleanup and unloading
• Production profiling
• Heavy-oil and sand-producing wells
• Operating areas that are constrained in the use of nitrogen due to costs and logistics