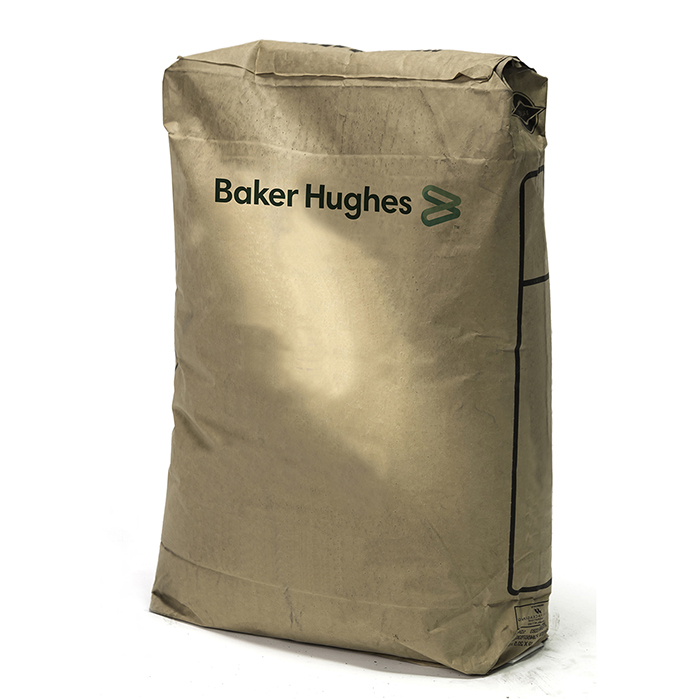 L488484-20
BioSorb 1250
Bacteria control additive, acts as a preservative for sulfate reducing bacteria.
Your price
Quantity
Lead time of 8-12 weeks
Shipping may impact lead time
Get assured bacterial control of your oil and gas wells, quickly and over time, with the BioSorb™ 1250 prolonged-aging bacteria control agent from Baker Hughes. A controlled-release microbacteriacide, BioSorb slowly releases from the proppant pack to provide immediate and long-term pack protection. BioSorb comprises a dry, solid particle containing an absorbed specialty biocide. The product is nominally within the mesh size of 20/40 proppant and is placed deep in the formation via a fracture, frac-pack, gravel-pack, or pre-packed screen system. When the well begins to produce, the biocide slowly desorbs into the water phase of the production stream, inhibiting bacteria growth in the near-wellbore area and tubing. Because the product is dry and inert, it can be easily cleaned up and will not contribute to chemical runoff if spilled. This is environmentally preferable to conventional liquid additives or batch- and continuous-injection liquid chemical systems.
Features and Benefits
• Controls broad spectrum of bacteria
• Minimizes risks of downhole corrosion, formation damage, and reservoir souring
• Based on glutaraldehyde chemistry
• Maximizes bacteria control, especially for sulfate-reducing and acid-producing bacteria
• Minimizes environmental risks
• Solid material
• Simplifies operations and metering because it is added with the proppant
• Minimizes environmental risks in case of spill
• Desorbs slowly with produced fluids
• Extends biocidal action over a longer period compared with conventional liquid bacteria control additives
• Qualified member of the SmartCare family of environmentally responsible solutions
• Minimizes environmental impact without sacrificing performance
• Increases transparency of chemical composition to stakeholders
• Improves research and development efforts to proactively expand the Baker Hughes portfolio of environmentally responsible products
Popular resources