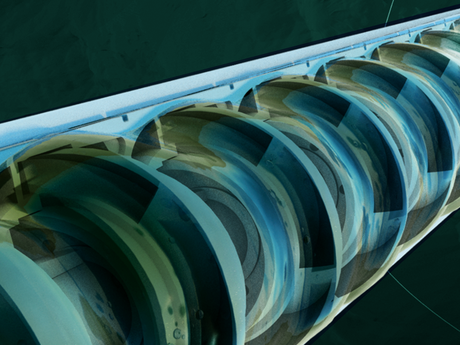 FLEXPump Series electrical submersible pumps
FLEXPump Series electrical submersible pumps
With flow rates range from 50 to 10,500 B/D (6 to 1252 m3/d), our FLEXPump™ series electrical submersible pumps (ESP) have the industry's widest operating range.
Your price
Contact us for pricing
They provide you with the operational flexibility required in dynamic well conditions to minimize ESP system change outs and nonproductive time while reducing your operating expenses. The high-performance FLEXPump series pumps are specifically designed to maximize production and ultimate reserve recovery from conventional oilfields, low-flow rate mature oilfields, and unconventional resource plays in which the production index declines rapidly. Our engineers designed the FLEXPump series pumps to deliver superior efficiency across the wider operating range, lowering operational expenses (OPEX)—including power consumption—over the life of the well. These pumps deliver increased lift per stage, allowing for more drawdown with a shorter system that provides higher efficiency and improved uptime by reducing cyclic shutdowns. This higher efficiency across the operating range gives you an OPEX advantage over the life of the reservoir.
Features and Benefits
•Flow rates from 50 to 10,500 B/D, delivering the widest operating range in the industry
•Higher lift per stage lowers motor temperatures for superior run life and overall efficiency
•Lower hydraulic thrust extends operation in lower-flow conditions