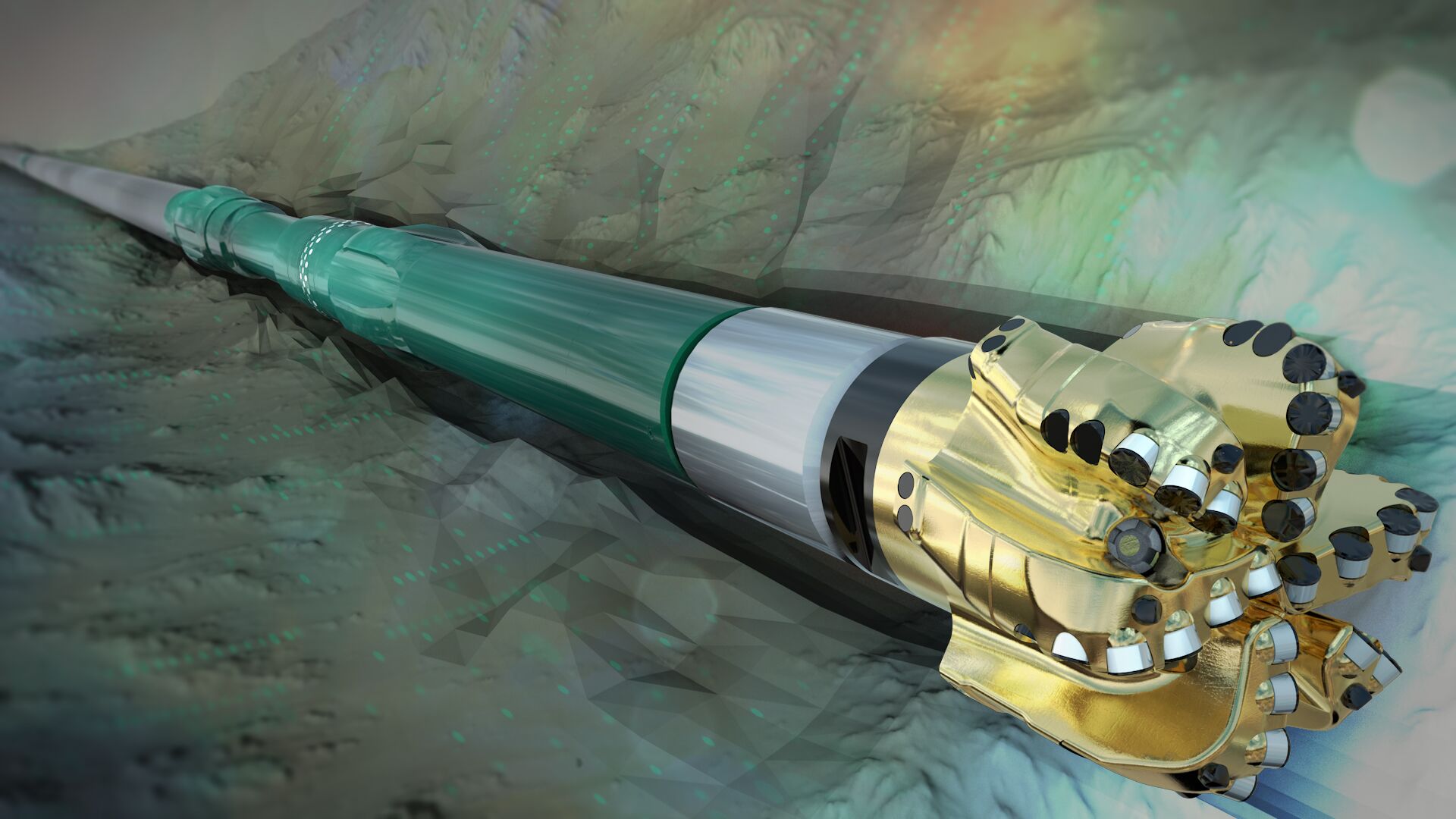 DMAX
5 1/8'' DuraMax (precountoured)
The Baker Hughes DuraMax™ high-performance drilling motors are the next step in delivering and achieving maximum rates of penetration (ROPs) and reduce the number of runs per well, to achieve a lower cost-per-foot drilling program. The completely re-engineered motor design enables drilling capabilities unattainable with conventional motor technologies, providing higher levels of torque and power for performance drilling and harsh environments.
This latest generation of high-performance positive displacement motors has been completely redesigned by Baker Hughes's engineers using state-of-the-art technology. The redesigned motor's short bit-to-bend configuration allows higher build-up rates while delivering superior WOB and durability. The simulation-driven design also enables predictive maintenance, mitigating motor failures and reducing nonproductive time.
Push your drilling limits with a stronger lower end and power sections that deliver 15% greater torque. The higher flow rate range permits more options when it comes to RPM, leading to 40% more horsepower at the bit. And, you can run with less differential pressure while still achieving desired penetration rates.
Features and Benefits
• Internally developed and newly designed DuraMax Ultra Series power section
• Increased ability to achieve a higher rate of penetration (ROP), extended run length, while delivering higher torque and power at the bit
• Titanium flex shaft
• Increased mean time between failures
• Reduced nonproductive time (NPT), including twist-off and drive-train failures downhole
• Optimized connections
• Increased motor reliability Improving drilling performance by preventing downhole back-off in harsh drilling environments
• Internally developed and newly designed DuraMax Ultra Series power section
• Increased ability to achieve a higher rate of penetration (ROP), extended run length, while delivering higher torque and power at the bit
• Titanium flex shaft
• Increased mean time between failures
• Reduced nonproductive time (NPT), including twist-off and drive-train failures downhole
• Optimized connections
• Increased motor reliability Improving drilling performance by preventing downhole back-off in harsh drilling environments