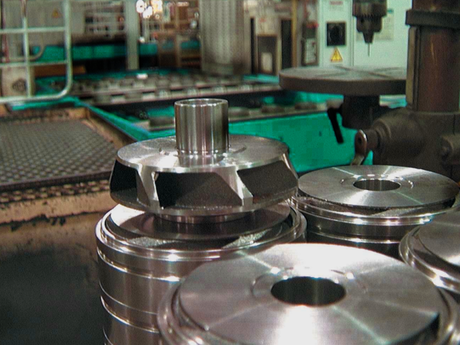 Centurion performance pumps
Centurion performance pumps
The Centurion pump line incorporates a full range of hydraulic and mechanical redesigns—all aimed at enhancing the run life of your electrical submersible pumping (ESP) system.
Centurion performance pumps also deliver superior efficiency, allowing you to reduce the size requirements for your ESP motor and variable speed drive. And with one of the highest lift capacitates per stage in the industry, the Centurion pump reduce the tandem pump requirements of your ESP system while improving overall run life and lowering your power costs.
Features and Benefits
•Maximized vane openings and optimized flow paths reduce the impact of scale, corrosion, solids, and viscous fluids
•Patented hardened bearings, unique thrust modules, and particle swirl suppression technology deliver proven abrasion resistance for extended system uptime
•Unique flow designs ensure lower erosional velocities in the pump stages for increased abrasion resistance
•Radial flow stages provide better performance at lower flow rates
•Mixed flow stages perform best in higher volume applications.
Popular resources