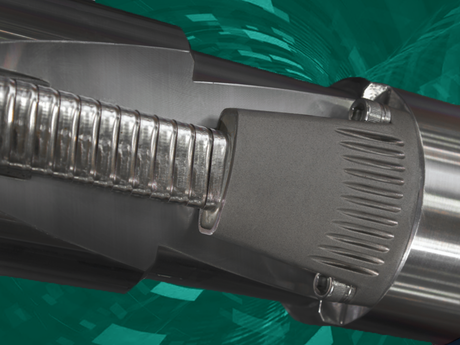 CentriLink 725 plug-in
CentriLink 725 plug-in
Ensure a reliable connection between your electrical submersible pumping (ESP) system and its power source with the CentriLink 725 motor lead extension (MLE) from Baker Hughes.
Your price
Contact us for pricing
Designed for durability, our CentriLink 725 series MLEs ensure prolonged run life of your ESP systems by preventing fluid ingress. The original CentriLink 725 Magnum MLE incorporates an EPDM rubber insulated cable and wafer seal to ensure proven performance in conventional ESP applications. Building on this success, the new CentriLink 725 Magnum MLE boosts reliability in offshore applications with a PFA-insulated cable that delivers superior resistance to both compressive stresses and rapid gas decompression. The new MLE also incorporates O-ring seals to reduce seal movement during thermal cycling and reduces elastomeric volume to improve resistance to rapid gas decompression.
Features and Benefits
•Increase reliability during thermal cycles
•Get improved installation with less risk of damage
•Gain improved resistance to rapid gas decompression
Applications
•Offshore applications requiring long run life
•Harsh conventional applications
•Applications requiring reliable sealing at up to 350°F
Popular resources