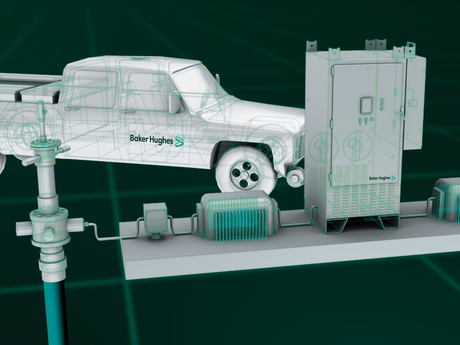 CENetic water pumping systems
CENetic water pumping systems
Typical potable water systems use old pumping technology. Traditional water pumps can increase water well drilling costs, limit production rates, and create liability issues that drive up operating costs. Even worse, they can put your community's water supply at risk.
CENetic™ certified water pumping systems improve potable water operations and help keep your water supply safe. Using technology developed by experts trained to design and support equipment that withstands the harshest, dynamic downhole conditions, our robust CENetic water pump systems keep the water flowing by overcoming your toughest problems. When it comes to protecting the quality of the water you deliver, there's no margin for error. CENetic water systems are NSF/ANSI 61 and 372 certified, ensuring water quality and regulatory compliance. And unlike surface-driven pumps, CENetic systems minimize the potential for leaking oil into the aquifer, reduce safety concerns, and lower noise pollution.
Features and Benefits
CENetic certified water pumping systems deliver:
•Protect against bio fouling, erosion, and corrosion with superior pumping metallurgy.
Mitigate stress on the motor caused by water hammering with robust seal sections and motor design.
•Prevent electrical failure by sealing out water with the industry's only epoxy-encapsulated motor.
•Keep the pump operating at peak performance by monitoring downhole conditions in real time with sophisticated sensors.
•Limit wear and tear on the pumping system caused by hard starts with a variable speed drive that slowly ramps up system operation.
•Eliminate bio contamination and foul taste by reducing sit time in storage tanks with a variable speed dive that matches production rates to demand
•All the production of standard systems with a smaller diameter well (reduces drilling cost)
•Twice the production rate from existing wells, up to 4,680 gal/min at 15,000 ft (17.7 m3/min at 4572 m)
Savings in electrical costs (achieved with the variable speed drive)