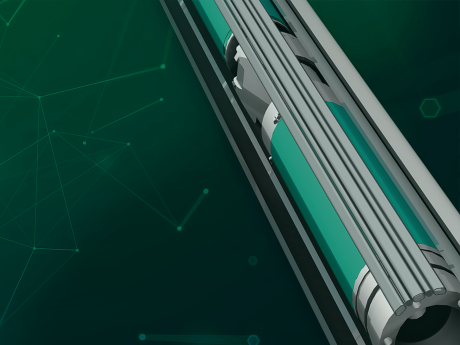 CENesis PHASE multiphase ESP system
CENesis PHASE multiphase ESP system
The CENesis™ PHASE multiphase encapsulated production solution encases your entire ESP system in a shroud to naturally separate gas slugs from the production stream before they can enter your pumping system.
The design:
•Stabilizes production
•Improves pumping system efficiency
•Eliminates nonproductive time (NPT) caused by system cycling and gas locking
This continuous production profile also more effectively draws down reservoir pressure to release additional hydrocarbons from the reservoir, improving reserve recovery and return on investment.
Keeping gas slugs out of your ESP eliminates wear and tear on the system due to cycling, gas locking, or pump overheating. The encapsulated system design also protects the motor lead extension during installation in deviated or horizontal wellbores. An integrated recirculation system further enhances reliability by continuously diverting fluid past the ESP motor to prevent motor overheating.
Features and Benefits
•Removes fluids: Increases gas production, Increases oil production
•Extends ESP run life
•Lowers bottomhole pressure
Applications
•Unconventional horizontal wells