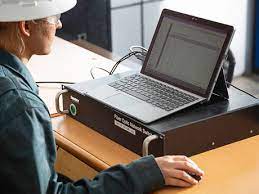 WEST
WEST
The Sondex Well Entry Simulation Toolkit (WEST) is an essential application for the planning and execution of wireline interventions. WEST mitigates risks by predicting the wireline forces before an intervention and monitors the real-world surface and downhole forces during an operation.
Your price
Contact us for pricing
Features and Benefits
• Allows the characterization of the magnitude and nature of deployment risks present in complex well interventions jobs.
Applications
• Tension simulation at depth
• Tractor Conveyance simulation
Popular resources