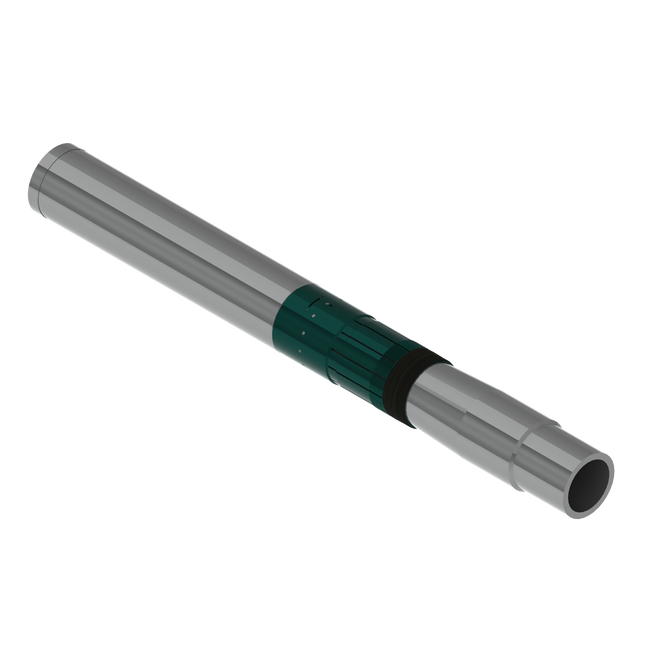 H29651-52
ZXHD Liner Top Packer
Improve reliability with V0-rated sealing and rugged hold-down capabilities.
Your price
Contact us for pricing
Protect well integrity with the superior sealing capabilities of the ZXHD™ liner top packer, which offers unmatched performance by combining proven ZX seal technology with rugged carbide hold-downs. The ZXHD liner packer won't budge and maintains a permanent seal, even in wells with excessive upward pressures. It is tested beyond API 11D1 V0 to ensure superior sealing over the entire life of the well.
Advantages of the ZXHD liner top packer include:
• Streamlined design with less moving components for better reliability
• Provides a "zero extrusion" gap between the casing and packer
• Rotationally locked extension to prevent back-offs in difficult wellbore conditions
• Bonded ZX seal with carbide button hold-downs
• Reduces risk of swab-off Permits faster running speeds, reducing tripping time of liner
• Holds the packer in place, even with excessive pressures from below
• Rotationally locked extension to prevent back-offs in difficult wellbore conditions
Features and Benefits
•Streamlined design with less moving components for better reliability
•Provides a "zero extrusion" gap between the casing and packer
•Rotationally locked extension to prevent back-offs in difficult wellbore conditions
•Bonded ZX seal with carbide button hold-downs
•Reduces risk of swab-off
•Permits faster running speeds, reducing tripping time of liner
•Holds the packer in place, even with excessive pressures from below
•Rotationally locked extension to prevent back-offs in difficult wellbore conditions