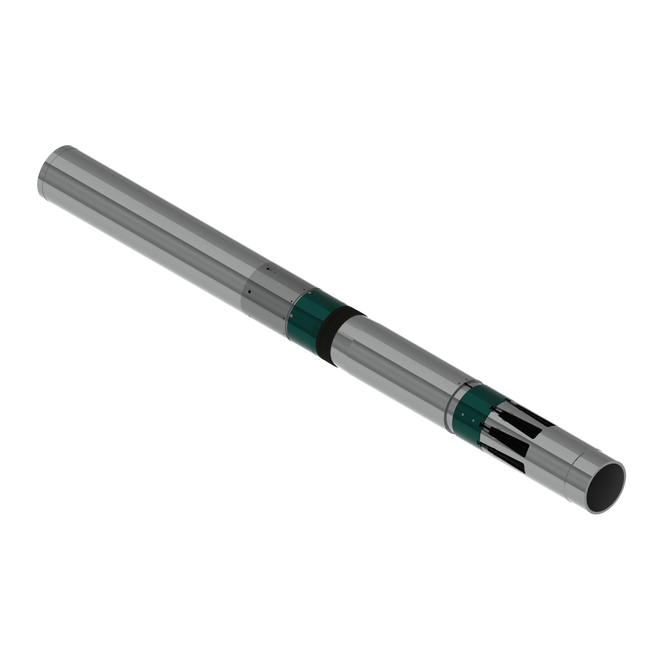 H29345
InLine liner hanger/packer system
The InLine™ liner hanger-packer system meets the challenges of installing tight-clearance liners. The low-annular-clearance design reduces the size of the steps between casing diameters, resulting in a significant reduction in overall well cost. With the INLine system, you get nearly twice the load capacity and significantly improved pressure integrity compared to conventional equipment of equivalent size. The standard INLine system has a 1 million-lb (454-metric ton) load capacity to handle the most demanding tight-clearance applications.
Your price
Contact us for pricing
To achieve these high-performance ratings, we combined several leading-edge technologies into a single tool. The INLine system uses an innovative, hydraulically actuated liner hanger with FLEX-LOCK-style slips capable of handling higher load capacities. The liner has a compression-set ZXP liner packer to provide reliable, high-pressure sealing and has a retrievable packoff profile integral to the hanger/packer mandrel. Advantages of the INLine liner hanger-packer system include: FLEX-LOCK-style slips; Higher load capacity allows hanging long liners when combined with large, pressure-induced forces; One-piece body; Eliminates multiple threaded connections or potential leak paths; Field-proven, bonded ZXP packing element; Resists mechanical damage and swab-off at high displacement rates; Provides reliable, high-pressure annular sealing; INLine setting piston; Eliminates conventional concentric hydraulic cylinder, greatly improving; pressure integrity; Rupture disk technology to closely control actuation pressure; Manages risk and safety issues; Nonwelded construction; Allows the use of corrosion-resistant alloy or carbon steel applications.
Features and Benefits
•Deliver casing across problematic zones
•Reduce occurrences of stuck pipe and losing hole sections
•Deliver to long horizontal applications in extended-reach wells
Applications
•Low annular clearance designs
•Low equivalent circulating density systems
•Systems requiring ISO rating V0