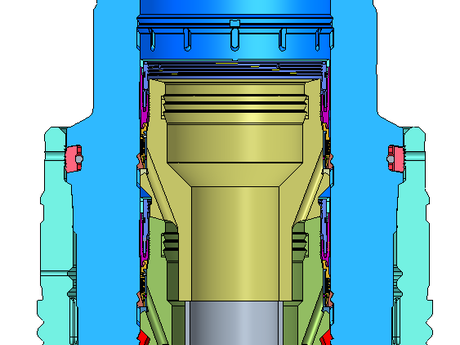 MS2-800
MS2-800 Subsea Wellhead System
New Generation Subsea wellhead solution for more flexible casing program designs and larger completion options. With the highest combination of performance & endurance available in the market today, the MS2-800 system incorporates all the advantages of our legacy solution to provide assurance for all well applications.
Your price
Contact us for pricing
Initially developed in 2007 and based on decades of proven technology, MS2-800 is a cost-effective fullbore system that can be utilized in all applications including shallow water and deep water wells.

Recently upgraded to include the latest generation of MS annulus seal, the MS2-800 enables operators to run one extra casing string under BOP control with a 21in. drilling riser. The system also allows more flexibility in designing casing programs by using larger drill bits, testing annulus seals to higher pressures, and having the option to run 18 in. and 16 in. casing strings below mudline.

MS2-800 allows potentially larger completion options, by reaching total depth with a larger production string.
Features and Benefits
• System is qualified to 20k psi and temperature capabilities up to 350°F
• Full metal-to-metal primary and contingency annulus seals
• Up to 7 million ft lbs. of bending capacity MS 2 seal with 2 million lbs. lockdown @ 10 KSI pressure combined
• Full-bore wellhead system enables 18in. and 16in. casing strings installed below subsea wellhead housing
• Single trip installation of casing hanger and annulus seal achieving full lockdown rating
• Debris mitigation in casing hanger, high pressure housing body and casing hanger running tool
Applications
• Oil & Gas Production wells
• Water Injection wells
• Carbon Capture Storage wells
Popular resources