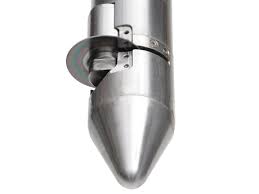 MPC
Mechanical Pipe Cutter
The Mechanical Pipe Cutter™ (MPC™) solution from Baker Hughes reduces logistical and environmental constraints of stuck pipe or pipe recovery operations. It provides precise downhole pipe cutting electromechanically, without the use of ballistics or hazardous chemicals. The MPC performs clean cuts with less debris and no damage to external tubulars or control lines reducing nonproductive time (NPT), personnel risk, and overall intervention costs.
Your price
Contact us for pricing
Features and Benefits
• Saves time and rig costs
• Prevents damage to outer strings
• Cuts a wide range of pipe types and diameters
• Reduces logistical and environmental risks
• Transports easily
Applications
• Difficult or controlled pipe recovery situations
• Downhole pipe sizes 2 7/8-in. to 7-in.
• Precise cuts in offshore or remote wells