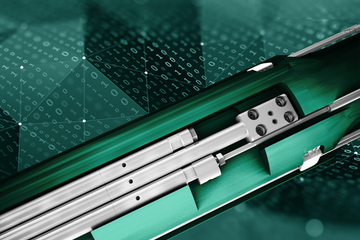 H308100016_10537237_10571812_H308580001
SureSENS SPTV 3.0 Monitoring System
Get the downhole data you need to optimize production and increase your well's run life with SureSENS™ Electronic Well Monitoring systems from Baker Hughes. Our experience, amassed over years of many challenging field deployments, and an aggressive in-house test program has resulted in a reliable, compact, flexible permanent monitoring system.
Your price
Contact us for pricing
The SureSENSTM SPTV (Strain, Pressure, Temperature, and Vibration) electronic permanent gauge system delivers critical data on wellbore pressure, temperature, and vibration–all aimed at increasing your run life and optimizing production. The system's flexible configuration lets you take redundant readings and select a number of parameter measurements, from single-point zonal pressure measurements to multiple-point pressure measurements (for multiple zone or intelligent applications). The SureSENS SPTV will be sold as a system which will include the gauge, installation kit, gauge carrier and surface data acquisition system.
• SuresSENS SPTV SINGLE 10K/PSI, 302°F
• Gauge Carrier Assembly(Welded Lug)
• SuresSENS Surface Data Acquisition System24VDC
Features and Benefits
• Flexible, compact design
• Easily alter gauge pressure porting configurations
• System designed and qualified for reliable operation at 302°F
• Increase reliability
• Supports 32 devices on a single TEC
• Deploy multiple gauges for intelligent well or esp monitoring applications
• Field Addressable
• Minimize inventory by ability to set tool addresses
Applications
• Wellbore monitoring
• Permanent downhole gauge systems
• Artificial lift optimization
• Wells requiring single, multiple point, or differential pressure measurements