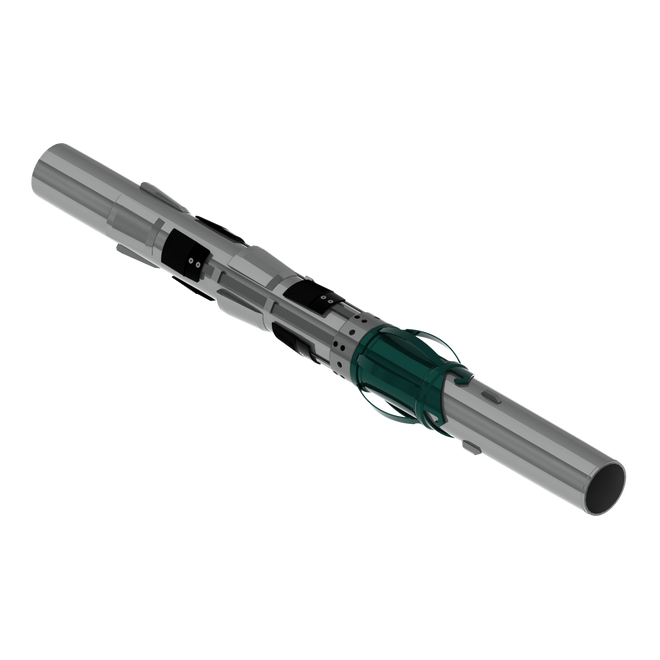 H29210
CMC mechanical-set liner hanger system
The economical CMC mechanical-set liner hanger is ideal for moderate length liner applications. The liner hanger can be used in wells where mechanical hanger manipulation will be possible, and when rotation is not anticipated while working the liner to depth. It is built with a right- or a left-hand, open-bottom, automatic J-cage to be run in the hole using a setting tool.
Your price
Contact us for pricing
The CMC liner hanger uses a staggered cone design to increase the hanging capacity and effective bypass area. The low-profile slips help reduce the potential for damage while running in the hole.
Advantages of the CMC liner hanger include:
• Low-profile slips Provide large supported slip area and reduce potential for damage while running in
• Staggered cone design Provides maximum bypass area while running in and circulating T-slot bowsprings
• Eliminate the use of set screws, increasing reliability
• Automatic J-Cage
• Allows hanger to return to run-in position if hanger presets while running in hole
• Can transmit torque for liner rotation operations required to get to setting depth
Features and Benefits
• Low-profile slips provide large supported slip area and reduce potential for damage while running in
• Staggered-cone design, provides maximum bypass area while running in and circulating
• T-slot bowsprings eliminate the use of setscrews, increasing reliability
• Automatic J-Cage allows hanger to return to run-in position if hanger presets while running in hole
• Can transmit torque for liner rotation operations required to get to setting depth