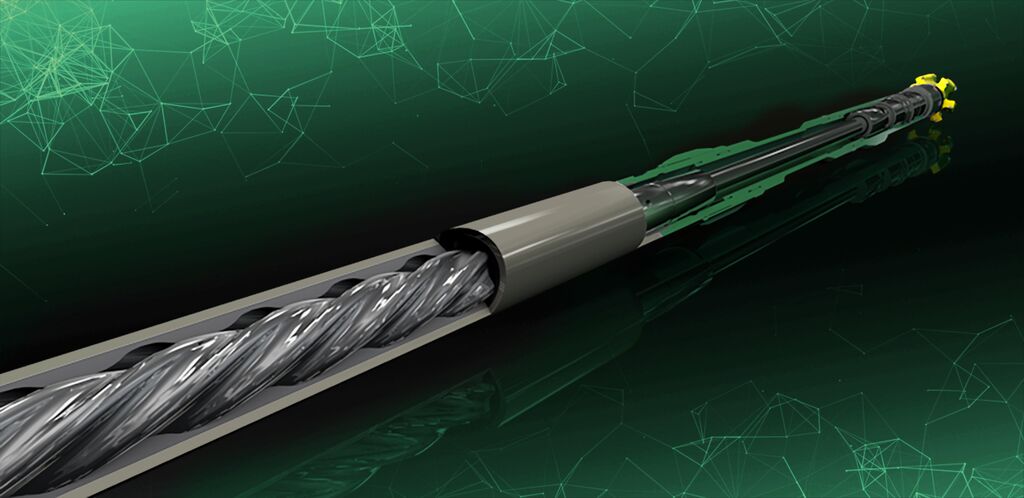 5.125''DMaxC
5 1/8'' DuraMax (conventional)
The DuraMax downhole motor has been completely redesigned, leveraging the state-of-the-art research and modeling techniques from Baker Hughes to produce the most ruggedized, reliable, and power-optimized motor in the market. It provides increased horsepower, torque, and durability to drill the curve and lateral in one run and to drill extended laterals. For performance and directional drilling applications, the DuraMax will deliver faster penetration rates due to the high weight-on-bit (WOB) capability. The short bit-tobend optimizes directional control and, combined with high penetration rates, will complete your well with maximum efficiency and effectiveness−in fewer days, and with lower drilling costs.
Request Date
The DuraMax high-performance motor's high weight-on-bit (WOB) and flow-rate capability help it deliver increased horsepower and torque for faster penetration rates. These motors deliver that increased power to the drill bit while minimizing the energy needed to drill, helping you reach total depth with maximum speed and efficiency.

This latest generation of high-performance positive displacement motors has been completely redesigned by Baker Hughes's engineers using state-of-the-art technology. The redesigned motor's short bit-to-bend configuration allows higher build-up rates while delivering superior WOB and durability. The simulation-driven design also enables predictive maintenance, mitigating motor failures and reducing nonproductive time.

Push your drilling limits with a stronger lower end and power sections that deliver 15% greater torque. The higher flow rate range permits more options when it comes to RPM, leading to 40% more horsepower at the bit. And, you can run with less differential pressure while still achieving desired penetration rates.
Features and Benefits
• Enables well completion in fewer days, lowering costs
• Improves performance consistency
• Drills curves and laterals in one run
• Avoids NPT from premature motor failure
• Increases penetration rates and efficiency
Applications
• Conventional directional drilling
• Unconventional horizontal drilling
• Harsh or interbedded formations
• Long horizontal or extended-reach wells
• Performance drilling