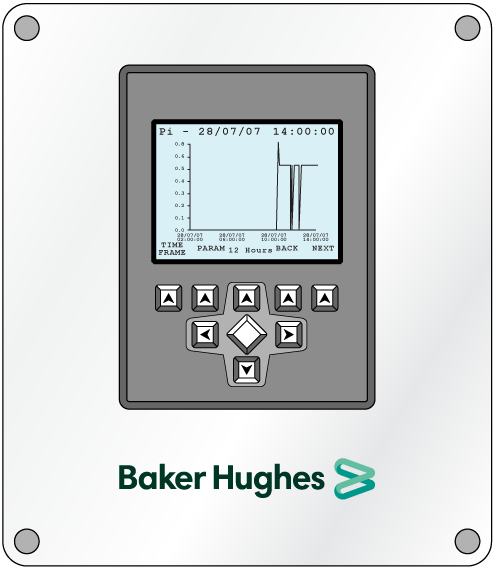 14460110005
Zenith Surface Panel (ZSP) for C-Series C5/C6 Gauge
Zenith Surface Panel for C-Series C5/C6 Gauge
Your price
Quantity
Lead time of 12 WEEKS
Shipping may impact lead time
The Zenith surface panel (ZSP) provides the interface for communication with a downhole gauge and is common to the Zenith E-Series, C-Series, and high-temperature (HT) downhole monitoring systems, meaning only one type of data acquisition unit is required when Zenith systems are installed. This simplifies maintenance and provides common communication of data from wellsite to varying forms of data transmission devices such as supervisory control and data acquisition (SCADA).
The panel contains a display and keypad for local information and can be connected to surface drives to provide automated shutdown signals in addition to alarms protecting lift systems and well integrity.
The flexible design of the panel allows mounting inside or outside of cabinet doors.
Note: when the ZSP is interfacing with E-Series electrical submersible pump (ESP) monitoring systems, a Zenith surface choke will be required.
Features and Benefits
• On-screen data charting
• Analogue and Modbus communication signals
• Relevant data recovery enabled with built in memory logger
• Data downloads directly to laptop via ethernet
• Data points on key run-life moments obtained using smart logging configuration
• Alarm/trip safeguards pump and well protecting against:
• Unnecessary workover and expenditure
• Excessive well draw-down
• High or low flow rates (pump upthrust or downthrust)
• Dead heading or shut-in
• Resonant vibration frequencies
Applications
• Artificial lift operations with Zenith wired downhole gauge