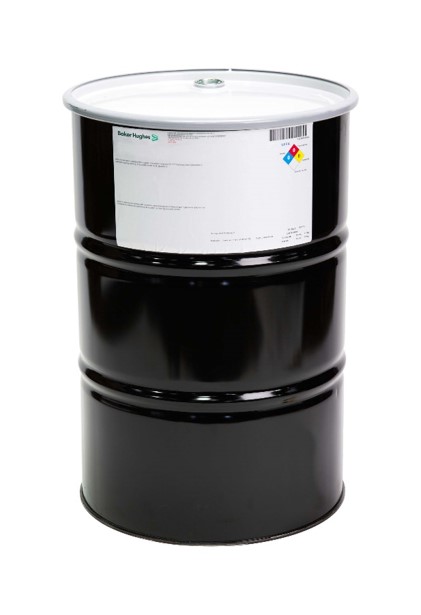 RTT1400-10
Oil Soluble Corrosion Inhibitor
$757.35
per 55 (US) Gal Drum
Baker Hughes corrosion inhibitor is an organic, film forming inhibitor in the form of an oil soluble liquid with good water dispersibility.
Your price
$757.35
per 55 (US) Gal Drum
Quantity
Lead time of Upon Request
Shipping may impact lead time
Our proven CRONOX™ corrosion control solutions comprise innovative chemistries, corrosion expertise, and continuous monitoring services. Together, these services ensure that you get the optimal chemical treatment program to solve any corrosion challenge in your production, storage, transport, or processing equipment. Whether you require batch corrosion inhibitor treatment or continuous injection, our inhibitors are proven to effectively mitigate corrosion in any production scenario
Features and Benefits
• High detergent formulation • Helps prevent under-deposit corrosion • Good cold weather handling properties • Minimal pumping and storage requirements • Affords protection in presence of trace oxygen • Counteracts stuffing box air leaks.