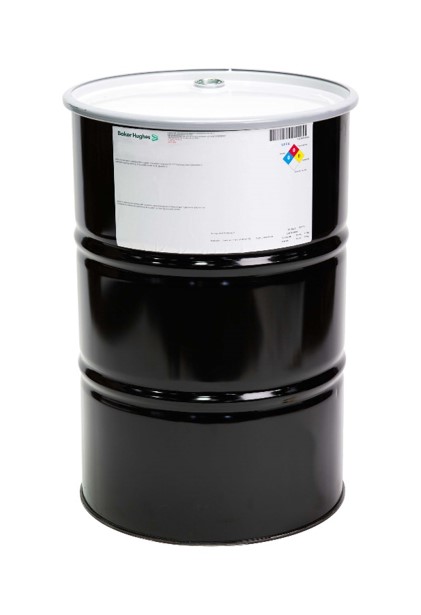 L488835-10
Baker Hughes Resin Diluent
$5,440.00
per 55 (US) Gal Drum
The BH Resin system is an epoxy resin formulation with controllable and predictable pump and set times over a wide range of temperatures and with customizable density and viscosity.
Your price
$5,440.00
per 55 (US) Gal Drum
Quantity
Lead time of 4-6 weeks
Shipping may impact lead time
Diluent component for Liquid Bridge Plug Resin System used for viscosity and setting time control when required
BH Resin Diluent is a low-molecularweight, low-viscosity compound used to reduce the viscosity or enhance the solubility and water-wetting properties of the BH Resin system. It is an aliphatic monoglycidyl ether of C12/C14 fatty alcohol. BH Resin diluent is added to the epoxy resin system in a ratio of 5 – 50% by weight of resin.
Features and Benefits
• Provides an impermeable seal
• Resistant to acid attack
• Low initial viscosity
• Can penetrate to seal micro-cracks and other small leak paths
• Controllable set times up to 300°F and variable density from 7.5 to 19 ppg
• Can be formulated for a range of well applications