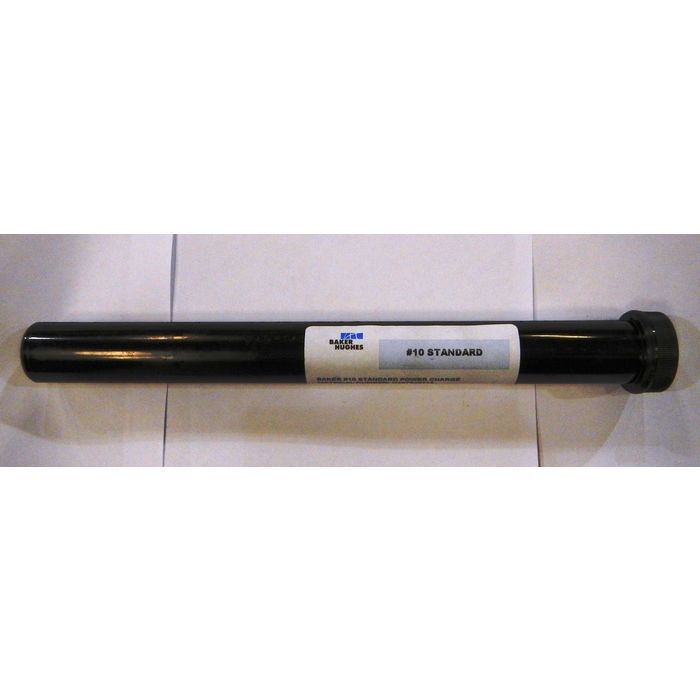 H437642113
Power charge, Standard, Size 10 E4
This standard power charge is used in Baker size 10 E4 tools. Available to buy in increments of 10. Baker's newer product, TrueStage™ power charge, replaces this standard #10 power charge.
An ATF license is required for this product, if an ATF license is not associated with your account a Baker Hughes representative may contact you to validate your license is active.
Your price
Quantity
Lead time of 4 weeks
Shipping may impact lead time
Our setting tools and wireline accessories offer more running options for your remediation operations. These products save you time and money by letting you choose the most effective and affordable deployment method for your situation. We offer tools for high pressure/high temperature wells and highly deviated wells. Several models are designed to save you time by completing multiple tasks in one trip.
The Model E-4™ wireline pressure setting assembly (WLPSA™) sets bridge plugs, cement retainers, and production packers on electric wireline. It's used with a casing collar locator for correlation of exact setting depth. The Model E-4 WLPSA is a gas-generating tool for the gradual development of hydraulic force required to set wireline deployed tools. Gas pressure is obtained by the electrical ignition of a BP-3S™ igniter that activates the secondary igniter and the power charge.