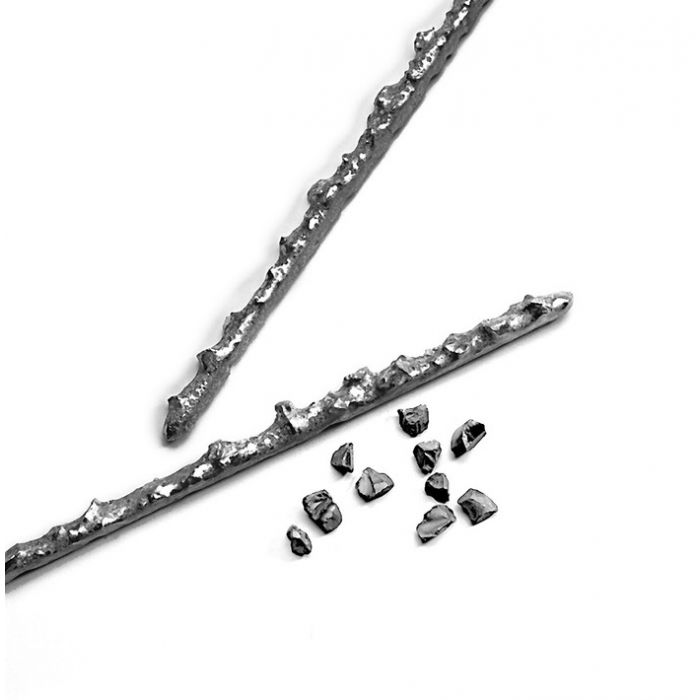 H0120
SUPERLOY Milling Material
Starting from
$35.03
per Pound
Superloy is used for all types of downhole cutting and milling. These applications can range from milling bit cones and junk in openhole, to reaming out tight spots in casing or tubing.
Your price
Starting from
$35.03
per Pound
Quantity
Baker Hughes SUPERLOY™ material is composed of crushed sintered-tungsten particles suspended in a special copper-base, brazing-type alloy with high nickel content. It is used to dress cutters and mills to maximize cutting effectiveness. Tungsten carbide is the finest milling material available for downhole steel cutting or milling tools. SUPERLOY material can be used on all types of downhole cutting and milling tools. SUPERLOY material works well on milling loose junk such as bit cones, tong dies, and packers and for washing over stuck or cemented pipe. It can be used to mill off the OD or inside diameter (ID) of the casing to provide a clean top for casing patch operations. It is also effective as a dressing on upper and lower watermelon mills in the Baker Hughes WindowMaster™ whipstock window-cutting system
Features and Benefits
Highest quality tungsten carbide to maximizes cutting effectiveness.
Rod form allows easy application.
Ideal for all sizes junk milling for multiple applications.
Popular resources