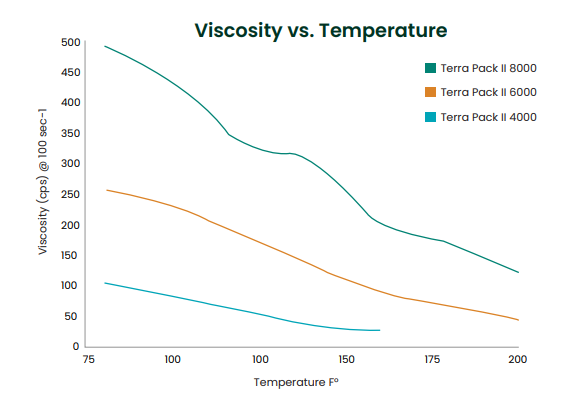 TerraPack II
HEC-based gravel pack carrier fluid. For use in OHGP APS screens; horizontal wells with wellbore stability concerns.
Your price
Contact us for pricing
Terra Pack II is a high viscosity carrier fluid that can be used in virtually all types of gravel pack completions and workovers. Although used primarily as a gravel packing fluid, it can also be spotted as a viscous pill across a producing interval to avoid formation sand sloughing.
Features and Benefits
• High Viscosity
• Highly resistant to shear degradation
• Compatible with most brines
• Low residual solids
• Good gravel suspension
• Non-crosslinked non-ionic polymer gelling agent
Application
• All types of gravel pack completions
• Workover operations
• Well cleanout operations